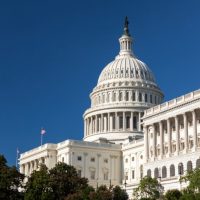 The National Farmers Union is calling on Washington to address mounting financial difficulties worsened by recent policy decisions.
The NFU board of directors is calling on Congress and the administration to "work to rebuild international and domestic markets, restore America's reputation as a reliable trading partner, and reverse policies that have undermined the Renewable Fuel Standard."
The resolutions also call for strengthening and passage of the U.S.-Mexico-Canada Agreement. By most metrics, the farm economy is in a slump, and has been for six years.
NFU says recent actions by the administration have added to family farmers' and ranchers' troubles.
An international trade war has eroded international markets, while the undermining of biofuels programs has harmed domestic markets.
Both have added to the oversupply of many American farm products and depressed prices even further.
The resolutions were announced as nearly 400 farmers kicked off NFU's fall fly in Monday in Washington.
The farmers are expected to meet with lawmakers early this week.