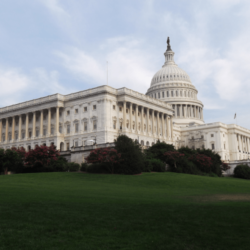 (NAFB) – A Successful Farming article says there may be trouble ahead for the upcoming Farm Bill in Washington, D.C.
A former USDA official says the 2023 legislation could be in trouble if the political turbulence surrounding the last two farm bills keeps going into next year.
"The deep polarization heightens the uncertainty of how this farm bill will unfold in Congress," says Jonathan Coppess of the University of Illinois.
The House defeated the normally-bipartisan bill in 2013 and 2018 because of a partisan battle over reduced SNAP spending. The 2013 vote was the first time the farm bill had ever gotten defeated on the House floor. More potential backlash over the farm bill could include the $53 billion worth of trade war and coronavirus relief payments given to farmers since 2018, as well as the disparity in support between cotton and rice compared to corn, beans, and wheat.
"It's a foggy path between here and 2023," Coppess says.