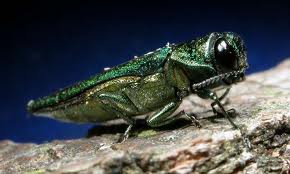 (NAFB) – April is "Invasive Plant Pest and Disease Awareness Month." Samantha Simon is the USDA's Executive Director of Emergency and Domestic Programs. She says April is typically the best time to spot many of the damaging, invasive species that can attack the crops in rural America, as well as garden plants and trees.
As farmers know very well, invasive species can cause a lot of economic damage.
She talks about ways to help slow the spread of invasive pests.
If you find any signs of invasive pests, it's important to take the right steps as soon as possible.
The United Nations estimates that invasive pests destroy up to 40 percent of food crops and cause $220 billion in trade losses worldwide. For more information, go to www.hungrypests.com.