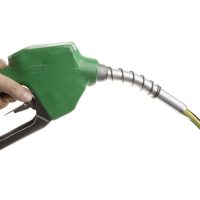 The National Biodiesel Board is urging President Donald Trump to protect small biodiesel producers.
The organization penned a letter to the President this week, asking he "save" small biodiesel producers harmed by his administration's small refinery exemptions.
The letter indicates that more than 200 million gallons of U.S. biodiesel production capacity has been idled as a result of policy instability.
NBB anticipates additional facilities will close over the next several months if the President does not "take quick action to restore RFS volumes for biodiesel and renewable diesel."
The letter highlights additional policy headwinds that NBB says are harming the biodiesel industry, including the U.S. Department of Commerce's recent proposal to "virtually eliminate" trade protections against heavily subsidized biodiesel imports.
Kurt Kovarik, NBB Vice President of Federal Affairs, added, "Its important for President Trump to keep his word and continue supporting the Renewable Fuel Standard."
NBB is asking the administration to restore RFS volumes undercut by exemptions and to provide growth opportunities for biodiesel.