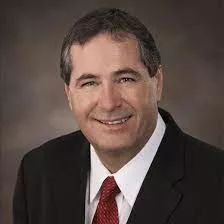 (NewsDakota.com) – Agriculture Commissioner Doug Goehring has announced North Dakota Agricultural Products Utilization Commission (APUC) awards for five projects. The awards totaling $426,932 were approved at the APUC quarterly meeting May 18 in Dickinson.
APUC is a program of the North Dakota Department of Agriculture that administers grant programs for research and development of new and expanded uses for North Dakota agricultural products which support the development of concepts and products that support our rural communities and agriculture operations. The grants can be used for basic and applied research, marketing and utilization, farm diversification, nature-based agritourism, prototype and technology and technical assistance.
The following received approval:
Dakota Angus, LLC was awarded $100,000 for marketing and education efforts. Contact Ashley Bruner at 701-400-1016.
Dakota Hurd Co. LLC was awarded $146,352 to develop the process of economically decorticating industrial hemp for use in the industrial hemp space. Contact Aaron Templin at 218-371-7122.
Dakota Valley Growers LLLP was awarded $128,500 to expand a cattle operation and construct equipment to convert manure into sustainable fertilizer. Contact Russell Edgar at 701-520-2027.