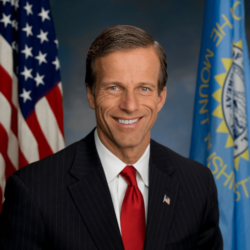 (NAFB) – A group of Midwestern Senators urge the Biden administration to consider biofuels like ethanol as part of its environmental agenda.
The climate focus by the administration includes a push towards electric vehicles. The lawmakers tell the administration in a letter," Unfortunately, the promise of homegrown biofuels and our agriculture sector appear to be woefully underrepresented in your administration's energy, environmental, and transportation agenda."
The group requested a meeting with President Joe Biden and cabinet members to discuss immediate and intermediate steps the administration can take to feature American agriculture and biofuels as part of the energy and environmental agenda. The lawmakers say recent studies have found corn ethanol to have 46 percent lower lifecycle emissions than gasoline. The letter also asks the administration to rigorously implement the Renewable Fuel Standard.
Senate Republicans John Thune, Chuck Grassley, Roy Blunt, Jerry Moran, Deb Fischer, Mike Rounds, Joni Ernst, Ben Sasse and Roger Marshall signed the letter.