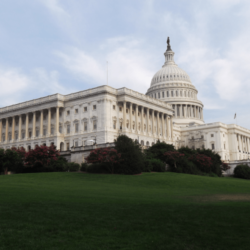 (NAFB) – Leaders of the House Agriculture Committee Thursday called for a full-House vote on a bipartisan rural broadband bill.
Chairman David Scott and Ranking Member Glenn GT Thompson requested that Speaker Nancy Pelosi and Republican leadership bring the Broadband Internet Connections for Rural America Act to the House Floor for a vote. The bill provides USDA with an authorization of $43.2 billion, which received a unanimous committee vote on July 14, 2021.
In a letter to House leadership, Scott and Thompson jointly say, "We write today to ask you for your assistance for a floor vote on our bipartisan legislation."
The lawmakers say it is vitally important that USDA, with its unique expertise, experience, and 159-year history serving rural America, provide the leading role in the nation's rural broadband strategy. Overall, the investments provide opportunities for rural communities to invest in the health and well-being of their communities, incentivize business growth, and expand economic opportunities.