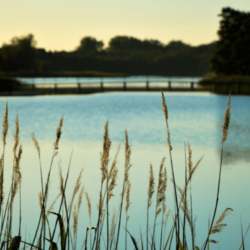 (NAFB) – A federal court in South Carolina dismissed a challenge to the Navigable Waters Protection Rule that replaced the controversial Obama WOTUS rule, giving producers some regulatory certainty, until the Biden EPA finalizes a new rule.
It could take months or more for the Biden EPA to possibly 'split the difference' between the Obama WOTUS and the Trump Navigable Waters rules.
But until then, the U.S. District Court in South Carolina has thrown out a challenge to the Navigable Waters Protection Rule, giving it a reprieve until something replaces it—still a big concern for producers.
Ultimately, American Farm Bureau's Don Parrish predicts the issue of government regulation of isolated and temporary water features on private land will be tested in the nation's highest court, now a more conservative bench.
The National Cattlemen's Beef Association has also weighed in on the latest court ruling, opposing expanded federal wetlands jurisdiction on private ranchland.
Separately, a D.C. federal court rejected oil refiner arguments of financial harm in a waiver challenge to the 2019 EPA renewable fuel volume requirements, a ruling that also dismissed refiner arguments to shift RFS requirements to blenders and count biofuel exports toward any volume requirements.
The Circuit Court decision follows two rulings against the ethanol industry on extension of lapsed oil refiner waivers and year-round sales of 15 percent ethanol blends.