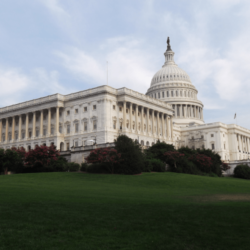 WASHINGTON, D.C. (NAFB) – The Optimizing the Cattle Market Act of 2021 introduced in the House of Representatives Tuesday seeks to change cattle market dynamics.
Introduced by Missouri Republican Representative Vicky Hartzler, the legislation would direct the Agriculture Department to create a cattle formula contracts library, and increase the reporting window for "cattle committed" from seven to 14 days. The measures, according to the National Cattlemen's Beef Association, would increase transparency in the industry and improve the opportunity for robust price discovery. The legislation also reiterates the need for expedited reauthorization of USDA's Livestock Mandatory Reporting program.
NCBA Vice President of Government Affairs Ethan Lane states, "Something needs to give," referencing market volatility and a shifting regulatory landscape.
The use of formulas and grids help producers manage risk and capture more value for their product, but depend upon price discovery that occurs in negotiated transactions. Current research has shown that more negotiated trade is needed to achieve "robust" price discovery within the industry.