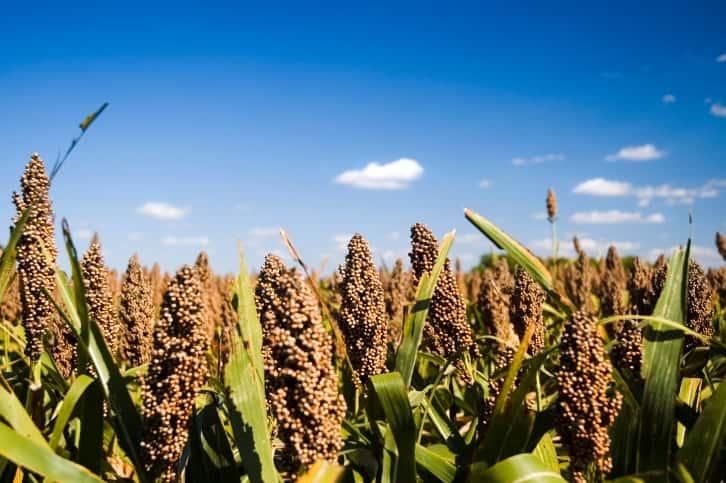 (NAFB) – The U.S. Grains Council has published its 2020/2021 Sorghum Quality Report, and for the second year in a row, U.S. sorghum was, on average, graded above necessary requirements for the U.S. No. 1 designation.
Protein content in sorghum was up eight percent year over year, with readings coming in at 11.2 percent, almost a full percentage point jump above last year's content.
Reece Cannady, USGC manager of global trade, says, "Protein content in sorghum is really what can set it apart from other coarse grains."
The report, funded through the Department of Agriculture's Foreign Agricultural Service Agricultural Trade Promotion program, provides international customers accurate, unbiased information about the 2020 U.S. sorghum crop. To generate the report's findings, samples were collected from 13 participating elevators located in Texas, Kansas, Nebraska and South Dakota.
Total sorghum damage came in at just 0.0 percent in the aggregate, and broken kernel and foreign material was only 1.6 percent, both similar to last year's results.