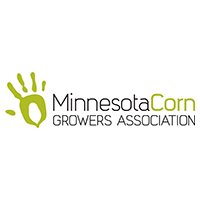 Minnesota Corn Growers Association
The Minnesota Corn Growers Association partnered with Kluis Commodity Advisors to hold a series of quarterly marketing webinars following the U.S. Department of Agriculture Crop Report. The next webinar is scheduled for Sept. 15 at 2 p.m. CST. You can register here.
The webinar is hosted by Al Kluis, a commodity and advisor broker since 1976 and managing director of Kluis Commodity Advisors. Kluis and his team will provide an analysis of the latest crop report, overview of the marketing decisions farmers can make based on the report, and overall education about what farmers can think about in the future when it comes to marketing.
"So often we have these seminars and webinars telling people what they should have done, but this will be based on the real-time marketing decisions you can make now," said Kluis.
The first in the quarterly marketing webinar series aired on July 1. You can view a video recording of the presentation here.
The Quarterly Marketing Webinar is free for all MCGA members.
What: Quarterly Marketing Webinar with Kluis Commodity Advisors
When: Sept. 15 at 2 p.m.
Cost: Free