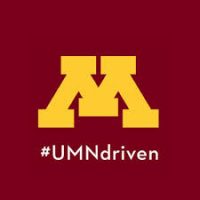 University of Minnesota Extension
The 12th annual Nutrient Management Conference, hosted by University of Minnesota Extension, the Minnesota Agricultural Water Resource Center, and the Minnesota Department of Agriculture, will include updates on Minnesota efforts, planned and underway, to reduce nutrient loads in surface water and protect groundwater. Researchers will present findings on nitrogen, phosphorus and potassium management. A farmer panel will discuss on-farm conservation practices.
The cost to attend is $20.  To register, visit tinyurl.com/ufaxqef. Registration will also be available in-person on the day of the event.
For more information, contact Fabián Fernández, Extension nutrient management specialist, at fabiangf@umn.edu or 612-625-7460, or Warren Formo, executive director, MAWRC at warren@mawrc.org or (952) 237-9822.