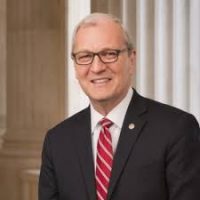 WASHINGTON – U.S. Senator Kevin Cramer (R-ND) issued the following statement regarding the United States and Japan signing their limited trade deal:
"This deal not only helps American workers and businesses, but Japan's agreement to reduce tariffs on top North Dakota products like wheat, ethanol, and beef will also be of significant help to our farmers and ranchers. I applaud President Trump for securing this deal, and I hope to continue working with the Administration to advance similar bilateral agreements."
Senator Cramer pushed Japan to support deals like this when he met with both the Japanese Ambassador and Japan's Minister for Trade in August.