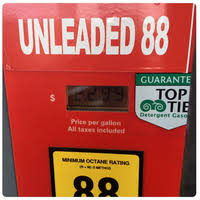 Growth Energy and GasBuddy Tuesday announced the inclusion of Unleaded 88 in the GasBuddy mobile app and database.
Unleaded 88 is a fuel with 15 percent renewable biofuel approved for cars 2001 and newer, and, is now available for sale at the pump all year. The Trump administration this year amended rules to allow E15, or Unleaded 88, to be sold through the summer months.
GasBuddy is a smartphone app and website used by millions of drivers every month to avoid paying full price for fuel. It is the world's largest database of real-time, crowdsourced gas price data covering more than 150,000 North American gas stations. The new partnership allows GasBuddy's app users access to a comprehensive database of Unleaded 88 fuel at retail locations around the country.
GasBuddy analyst Patrick DeHaan says by including the availability of Unleaded 88, is part of "continuing our commitment" to users. More than 16 fuel retail chains are participating and offering Unleaded 88 at more than 1,800 locations across 31 states.