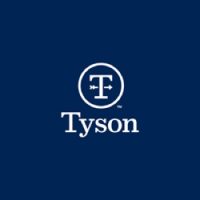 Local police at a briefing on Saturday afternoon said emergency workers have been released from the scene of a fire that broke out Friday evening at a Tyson Foods beef packing plant near Holcomb, Kan., closing the facility indefinitely.
Fire fighters remained on the scene through Saturday to ensure the fire did not flare up again. Garden City police officials said fire fighters battled the blaze all night Friday, with a fresh team working on Saturday.
Tyson's own HASMAT team was also on the scene on Saturday, monitoring for any further dangers that could occur from anhydrous ammonia used for cooling or oils used for machinery hydraulics.
Police officials said the cause of the fire is yet to be determined.
"It's too early in the investigation," said a police spokesman.
The plant employs about 3,800 workers. A Tyson Foods statement on Saturday repeated that the plant will "be down indefinitely while we fully assess the damage."