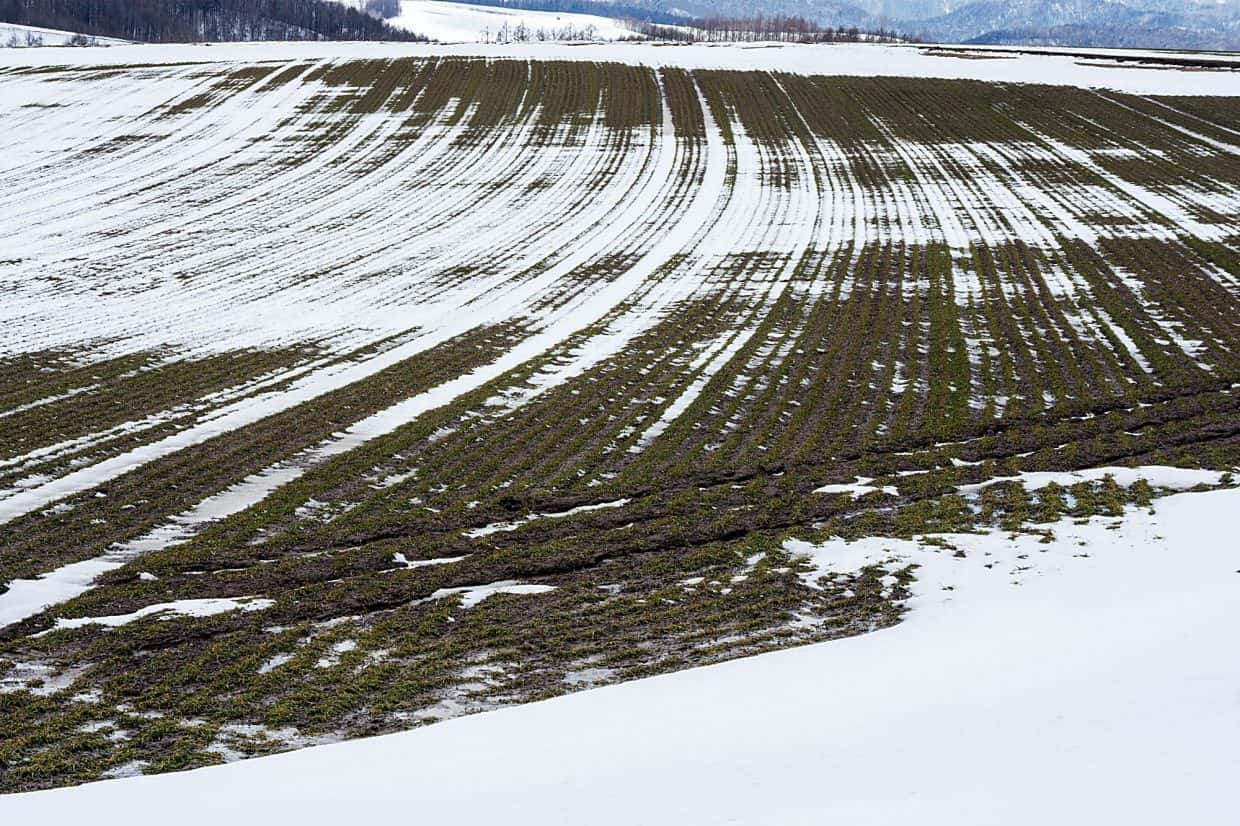 The brutally cold conditions this week have been hard on farmers, their families, and all of their livestock. However, it's also likely to be a rough go for southern parts of the Midwest wheat belt this week. 
Those arctic-level cold temperatures in the Midwest, combined with very thin or non-existent snow cover across south-central areas of the Midwest wheat belt, will likely lead to winterkill. 
The main areas that'll be hit hardest include central Missouri, central Illinois, central Indiana, and central and southwestern Ohio. 
"Temperatures likely hit -2 to -12 in those areas on Wednesday and Thursday morning," says Don Keeney, Senior Ag Meteorologist with Radiant Solutions. 

"And when you combine that with very little snow cover, some damage is likely to wheat." 
Keeney says areas across the far southern portions of the Midwest along the Ohio River should escape damage, as lows in those areas were expected to remain above winterkill thresholds. 
Snow cover should be deep enough to prevent major damage in other parts of the Midwest, where some actual lows dropped as far as -35 degrees. 
The good news is temperatures are expected to moderate considerably in the Midwest by this weekend, which should end any lingering threat of winterkill.
---
Photo by Getty Images/iStockphoto | iStockphoto