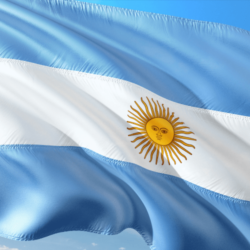 (NAFB) – Argentina is reducing its biodiesel blends, a move that will result in more exports of Argentine soy oils.
Argentina is the top soy oil exporter globally, and last week lawmakers approved a measure to allow reductions in the amount of soy-based biofuel mixed into domestically consumed diesel.
A government official tells Reuters that because of the reduction, more oil will be exported, adding, "That could impact international soy oil prices, considering the large portion of the international market that Argentina has."
The new law, aimed at guaranteeing the sustainable use of biofuels in diesel and gasoline, foresees a minimum use of biodiesel of five percent, which could drop to three percent, in diesel for sale to the public, from the previous ten percent. Data from the U.S. Department of Agriculture shows Argentine soy oil averaged $1,181 per metric ton last month, versus $1,233 in Brazil and $1,608 in the United States.